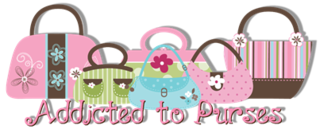 Have you noticed how purses are getting bigger? And Bigger. And Bigger. Some of them are right down huge. I don't have any huge ones, but I seem to acquired some bigger ones. Maybe even an And Bigger one or two. I noticed this when I had to reconfigures my purse shelves in my closet room to accommodate these monster bags.
I blame it on technology. I know. I blame everything on technology but this time it's valid.
Time was all we really needed was a wallet, checkbook, keys, and a few small grooming supplies. Then came the 90's and the day planners. I loved my DayRunner. Truth be told, I haven't ever given it up completely but I don't tote it with me everywhere anymore like I did when I had a day job and about thirty-two volunteer commitments.
Anyway, back to the growth of purses.
Now, in any give purse you might find a phone, tablet, eReader, and everything it takes to change all that stuff. Plus the wallet, checkbook, keys, and grooming supplies. There may be a stray DayRunner lurking around. I am not even going into the kid paraphernalia that mothers carry around. I'd be here all day and you would quit reading.
This is my prediction: back surgery in women is going to be on the upswing.
How big is your bag?