Today on the way home from work I noticed how beautiful the dappled light was as it fell on the trees and houses on my street.
The leaves are beginning to turn, and the air this week has been crisp and clear.
Fall is definitely in the air!
There are signs of fall all around from the football jerseys the boys wear every Friday to the sounds of the marching band practicing down the street as I come home many afternoons.
I love Fall. It is by far my favorite time of year. I love the way the air smells different and feels lighter. Its not so heavy and muggy like summer air. I adore getting out my fall clothes and shoes so that it's like having a whole new wardrobe.
Of course, no conversation about fall in Alabama would be complete without talking about football. I love the excitement of football Fridays at school when all the kids are wearing their jerseys and talking smack about what they are going to do in this week's game. "Gonna get me 10 sacks!!" "I'm gonna score 3 touchdowns!" These are just two sentences that I heard last Friday. And let's not forget South Eastern Conference football Saturdays. (Roll Tide Roll!!) It is difficult to plan anything other than football on Saturdays around here because everything has to be planned around when certain games are being played. That's just how it is. I will never forget hearing about the bride who wanted to plan a wedding on the third Saturday in October. When her groom quit laughing, he pointed out to her that was the weekend of the Alabama/Tennessee game and that unless she wanted to get married at the football game, most of their friends and family wouldn't be able to attend the wedding. She decided that another weekend might be a better choice.
I have great memories of my childhood and the fun things my family did in the Fall. My daddy took us to football games with his guy friends and their kids. Daddy also took us trick or treating every year with my uncle and cousins. It was great fun for us because our daddies were waaaaaaay more lenient about the rules like not running in the dark and not running in the streets than our moms were. Daddies are often cool that way. We had fall festivals and hayrides. It just always seemed like fall was the coolest part of the year. Now that I am an adult it still seems that way to me.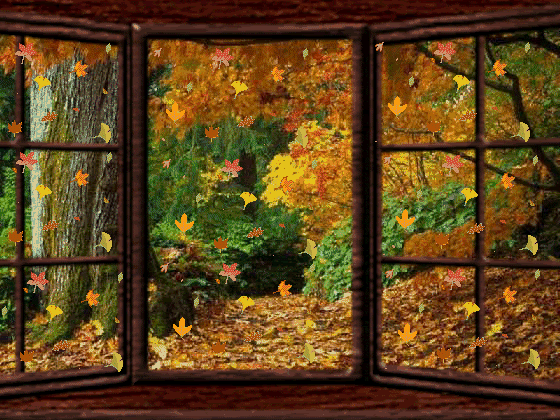 Fall is clearly my favorite season.
What is your favorite season and why?